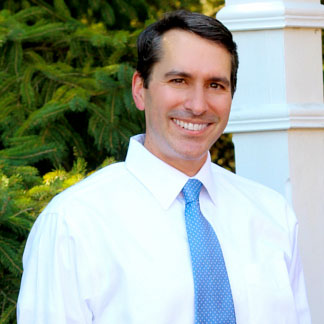 Meet Dr. Downey
Dr. Downey completed a fellowship at the University of Florida in orthodontics and facial pain before graduating from The Ohio State University orthodontic residency program with his specialty certificate and Master of Science in oral biology.
Meet Nathan M. Downey, MS
Welcome to

Downey Orthodontics
Welcome to the office of Dr. Nathan Downey, a longstanding orthodontic specialty practice in the Bowling Green, OH community. Serving children, teens, and adults for many years, Dr. Downey's top priority is to provide the highest quality of orthodontic care in a friendly, comfortable environment.
We are especially interested in making all our patients feel right at home! We put their needs first to achieve efficient and comprehensive treatment. Our staff is trained and skilled, and we strive to provide energetic and fun-loving service to each patient. Each member of our team has years of experience in treating patients with the highest level of care.
We utilize the latest technological advances in the industry, such as traditional metal braces and invisible ceramic braces, and Invisalign®, along with the latest in computer technology (digital imaging and advanced computer graphics), to ensure you receive the most effective care possible.
To schedule your initial consultation with Dr. Downey, simply contact our Bowling Green orthodontic office, or schedule an appointment online! We look forward to welcoming you into our office with a smile!